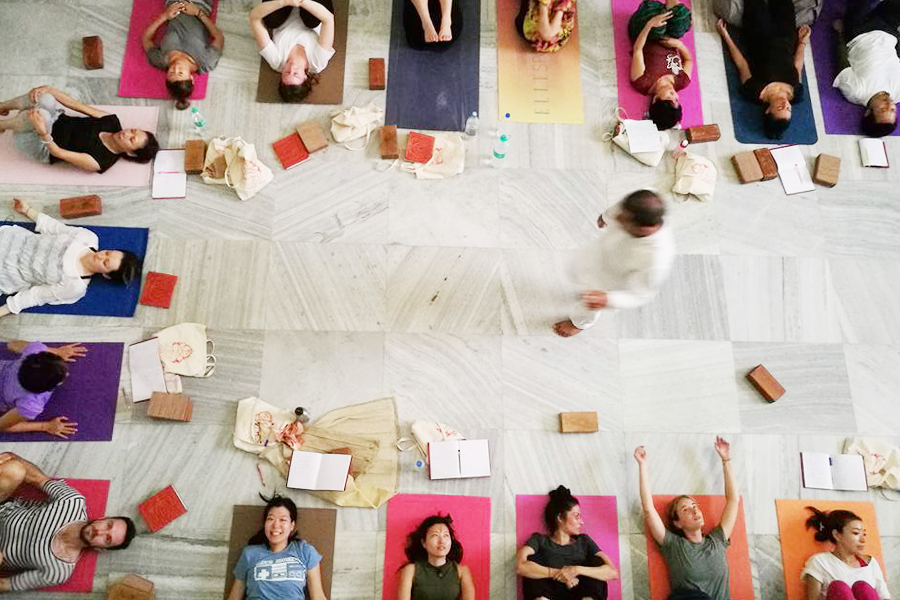 Yoga Vini
Yoga and Ayurveda School in Rishikesh, India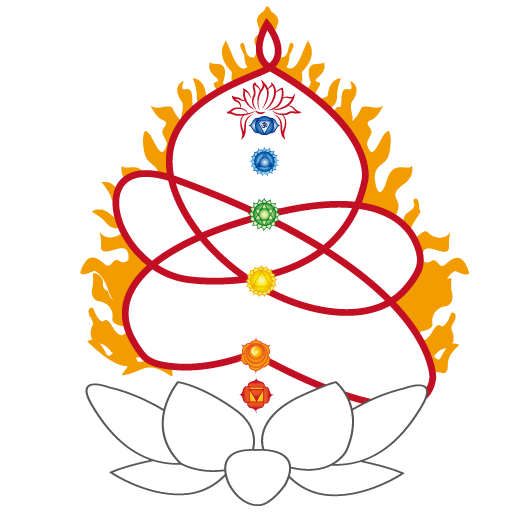 Yoga Vini is a certified yoga and Ayurveda school in Rishikesh, India, offering RYT 200 Hour Hatha Yoga Teacher Training Courses.
We're aiming to encourage more and more people to seek peace and happiness within themselves rather than in the external world, and providing the ancient tools of yoga and Ayurveda as was discovered by Indian sages more than 5000 years ago.
Since 2012, through our 200 hour yoga teacher training programs, workshops, and retreats in Rishikesh, India, and Japan, Yoga Vini attempts to provide an opportunity to feel and experience the effects yoga has on all aspects of life (physical, mental, spiritual). All these programs have already helped thousands of seekers from different parts of the world getting connected to life and finding a peaceful state of mind in a healthy body.
Yoga Vini is a young organization with fresh ideas and flexibility to change and grow. We are collaborating with professionals from many related fields in order to uncover the ancient science of yoga, which in turn is making our methods scientific, professional, and in line with these ancient practices.
Our insightful and unique program is based on our belief in the importance of the spine; how it connects our outer and innermost being, and making the ancient tools of asana, pranayama, and meditation more connected and easier to understand. This results in a healthy body, a peaceful mind, and a free soul. After all, only the knowledge which makes sense to us will become part of our practice, and a thorough understanding of the role of the spine is very helpful in this process.
Our teachers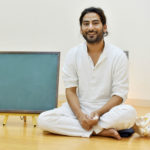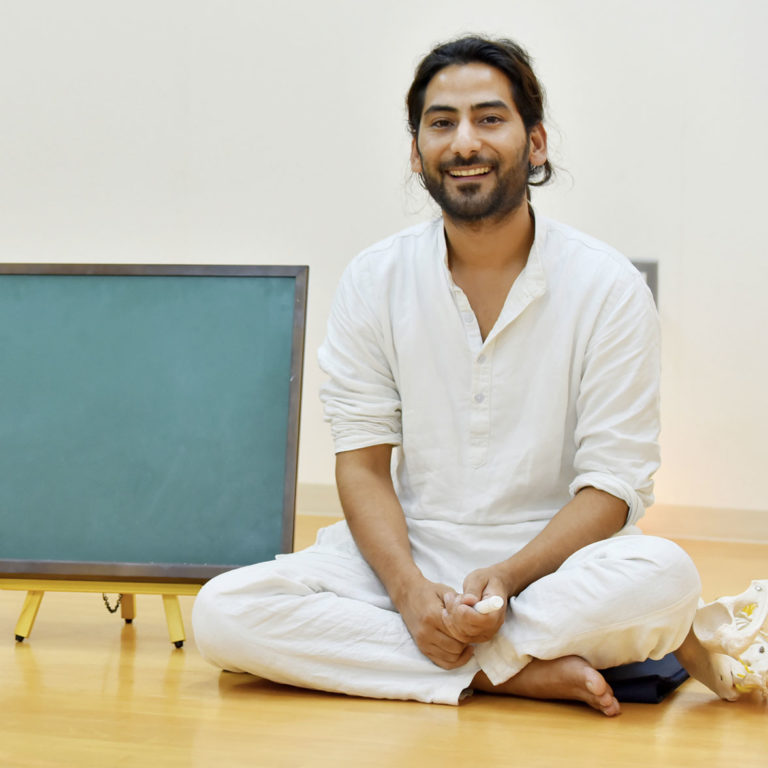 Vini
The journey inside yoga started for Vini many years ago. From a young age he practiced yoga regularly as a form of physical exercise without a deep spiritual intent. As an adult, after several years of working a very hectic schedule with a Japanese company, his yoga journey shifted. It's in this moment that Vini discovered the yoga consciousness inside himself – truly feeling the relaxing power of his daily practice. This led him to rethink his path in life. After the realization that he felt disconnected from his soul, Vini left his job, beginning a spiritual journey around India, his Motherland. He began to meet likeminded people, sharing thoughts about life and serving others all of which gave him new power for a new life.
In September 2012, with help from friends, Vini founded the Yoga Vini Welfare Society in Rishikesh.  He believes that he is fulfilling his dream: to make people happy, by teaching in a yogic way, in a relaxing place that is ideal for finding balance.  Vini is not a spiritual guru or a Yogi living in the jungle. He believes simply in serving society by spreading good thoughts, teaching people how to relax and to find space in their lives. He likes to say: "We are a part of the society. We live here. We serve here.  I am sharing a way of life that I have discovered and the one that I have understood.  If we start walking, people will join us, making the way easier, together." Positive thoughts attract positive people. Positive people give positive energy. Positive energy makes you……happy.
After many years of practice and learning he developed his own spine concept on which his yoga teaching is based. Because of this simplicity and comprehensive knowledge, students are able to learn and grow in such a short time. He is collaborating with many professionals from the same field to go deeper into spine and making all the knowledge more approachable to everyone.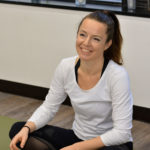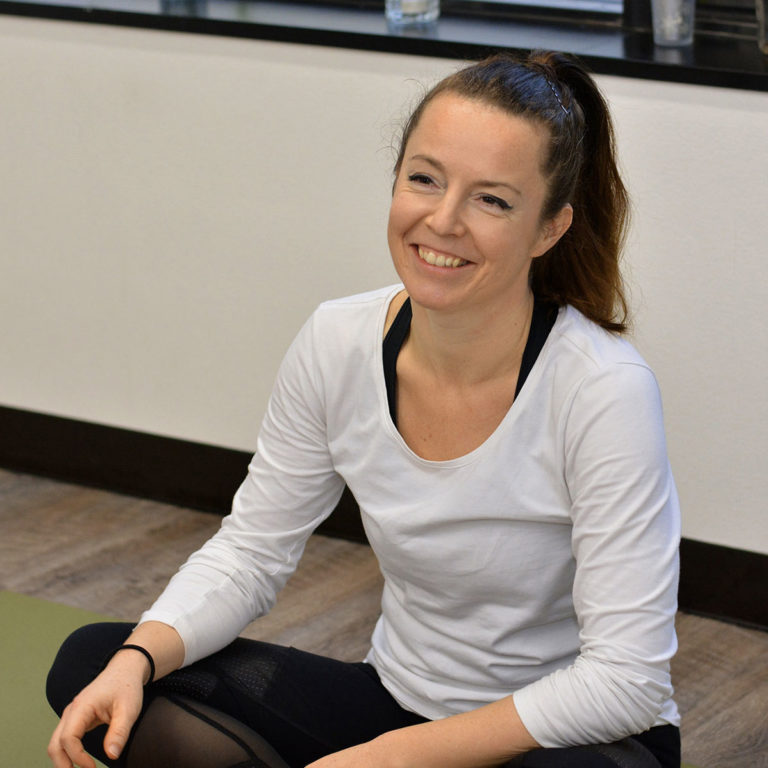 Tina
Tina has started her yoga journey with attending two Yoga Vini teacher trainings in Rishikesh. Experiencing all the mental and body changes after only 2 months of learning and practicing, she knew she found her new path. Before she was working in fitness industry for 10 years, teaching pilates and other group exercise classes all around the world (Slovenia, Australia, Saudi Arabia, Japan …) But only now she understood the depth and base of healthy and fit body, (mind and soul). She was finally able to comprehend all the knowledge together and decided to continue her journey with Yoga Vini. She loves sharing her experience and knowledge with others, being able to see how people can grow and make positive changes in their life. Yoga Vini concept about spine as a base for life is really close to her experience and understanding, so it was natural to connect with it and continue this path. She is really excited about her future in Yoga Vini and all the collaborations with other professionals from same field, as she feels she will be able to learn more about Ayurveda way of living and go deeper into spine as a base for life, fully experience yogic lifestyle and hopefully inspires others to find themselves as well.
---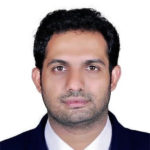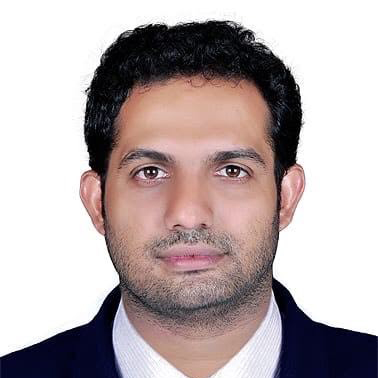 Dr. Binu Paul
Hospital Superintendent and Consultant Physician at Tharavad Ayurveda retreat Kerala.
Dr. Binu Paul completed his BAMS Degree from Parassinikadav ayurveda medical college Kerala, in the year 2008, and Yoga teachers training course with Sivanandha training institute. He does intensive researches in various fields of Ayurveda, especially in Parkinson's and ayurvedic panchakarma. He has got training in ayurvedic methods of knee problem management.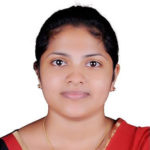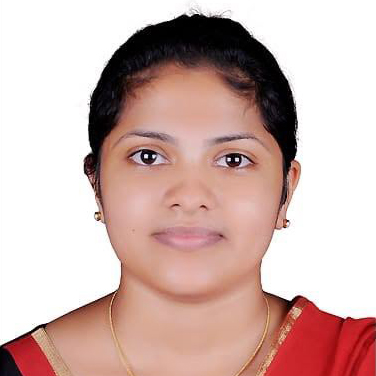 Dr. Priyanka Jose BAMS, CCAP (Kottakkal)
Consultant Physician at Tharavad Ayurveda retreat Kerala
Dr. Priyanka Jose completed her BAMS Degree from Alvas Ayurveda Medical College Moodbidri Karnataka with high academic credentials in the year 2010 and certificate course in ayurvedic Psychiatry from kottakkal ayurveda college. She completed her MSc in yoga and panchakarma from Annamalai University. Dr. Priyanka trained at some of the best ayurveda institutions of Kerala. She has been doing researches in Parkinsons disease management and life style disease management.
Join one of our yoga teacher training courses in Rishikesh
| Type | Date | Language | Location |
| --- | --- | --- | --- |
| 200 hour yoga Teacher Training | 5 March – 1 April 2020 | English / Japanese | Tapovan |
| 200 hour yoga Teacher Training | 5 April – 2 May 2020 | English / Japanese | Tapovan |
| 200 hour yoga Teacher Training | 3 – 30 September 2020 | English / Japanese | Tapovan |
| 200 hour yoga Teacher Training | 4 – 31 October 2020 | English / Japanese | Tapovan |
| 200 hour yoga Teacher Training | 3 – 30 November 2020 | English / Japanese | Tapovan |
What other people say about us